Save time, reduce paperwork and get paid faster!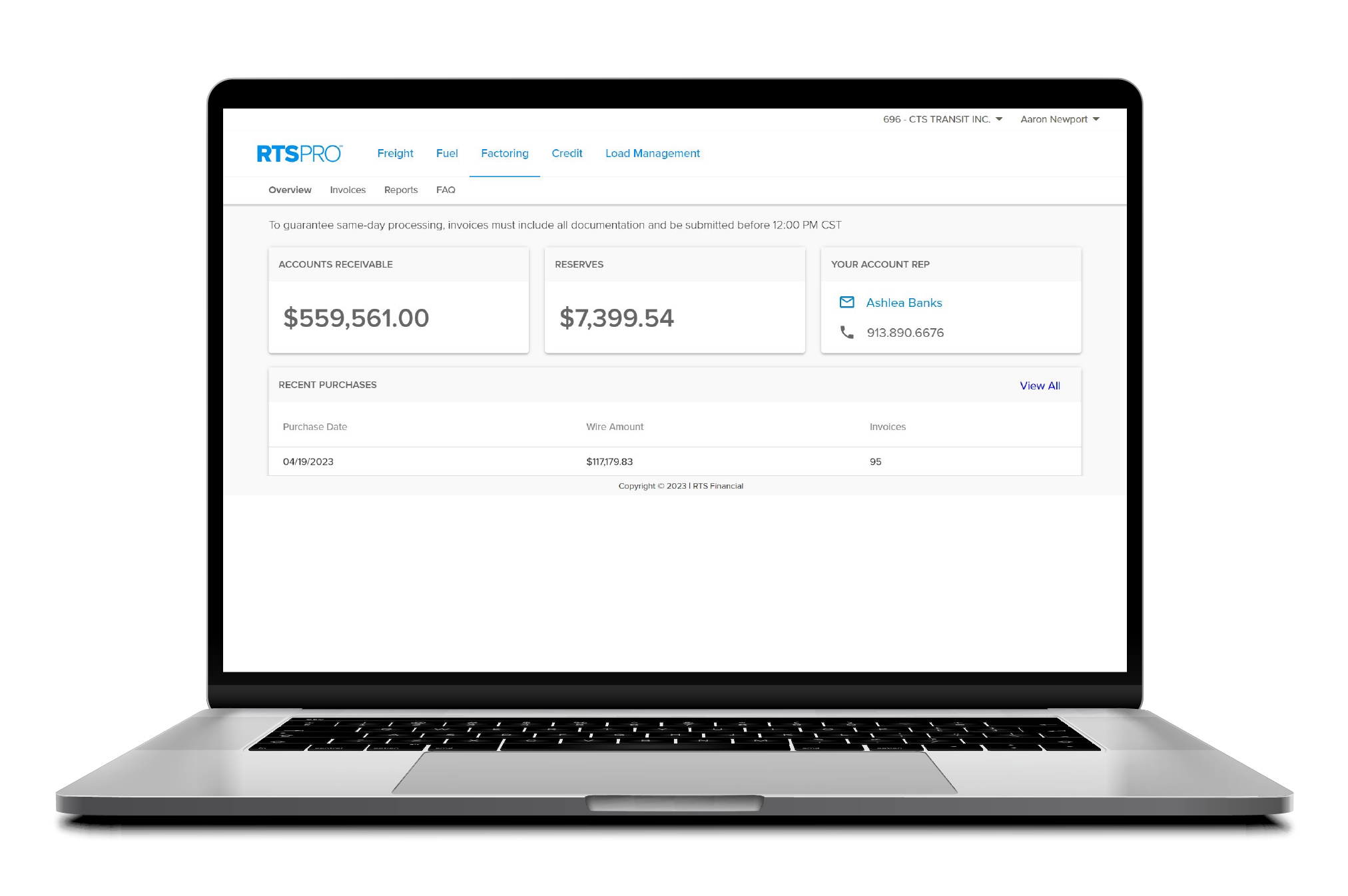 RTS Pro Factoring lets you create invoices, submit purchase documents, access invoice details, check reports and more through your online factoring account. A streamlined web dashboard provides customers with quick access to their accounts receivable balance, cash reserves balance, recent invoices, top debtors, purchase status and additional reporting features. RTS Financial customers can access RTS Pro Factoring by downloading the RTS Pro mobile app from Google Play or the App Store, or visiting www.rtspro.com.
With our factoring services, you get:
Same-day funding
Easy invoice uploading
Bundle option for submitting multiple invoices
Online access to manage your account from anywhere at any time
An enhanced camera feature for high-quality image scanning and editing capabilities
Upgraded reporting features, including access to history, payments, purchases, aging and an invoice search
And more
Additional Services Available in RTS Pro include:
Fuel: Find the best fuel discounts along your route
Freight: Find thousands of available loads and suggested backhauls
Credit: Get free credit reports on over 85,000 brokers and shippers
Truck Care: Search for tire and maintenance discounts at over 200 Southern Tire Mart, Southern Tire Mart at Pilot Flying J, Boss Shop and Sapp Bros. service centers
Trip Management: Assign trips, track loads and communicate directly with dispatchers and drivers
To learn more about RTS Pro call (855) 851-1005.