Find the lowest diesel prices at more than 2,400 fuel centers nationwide.
Find fuel discounts at thousands of Pilot Flying J travel centers and independent fuel stations in our RTS Plus network.
Search for fuel centers by state, highway, along your route or your current location
Access your rewards points and offers from myPilot within RTS Pro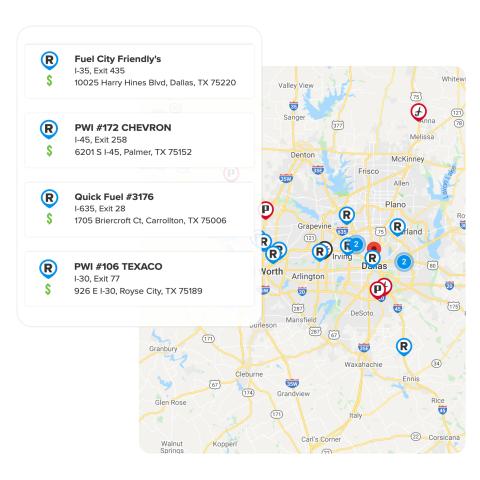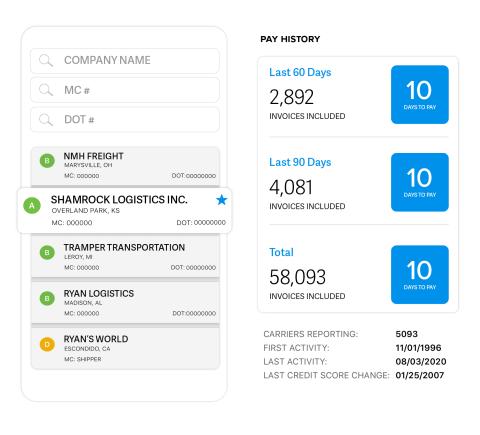 Get the latest credit and payment data on more than 85,000 brokers and shippers.
See current days-to-pay information
View scores using a simple, easy-to-understand rating system
Use the Favorite feature to track the companies you work with regularly
Create and submit invoices from RTS Pro to your factoring account.
Easily upload invoice documents from anywhere at any time
View your invoice history with uploaded images
See your account overview and reporting in RTS Pro web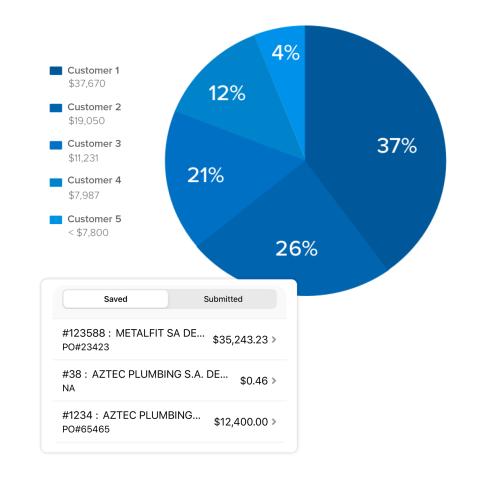 Get exclusive access to thousands of available loads.
Search for loads by trailer type, date and location 
Sort loads by deadhead, price or distance 
Find backhauls using our backhaul suggestion feature